How McDonald's Lean Startup Revolutionized Fast Food
With nearly 37,000 franchises in more than 120 countries, it's easy to forget that the McDonald's corporation was once just a humble startup. In this post, I'm going to show you how McDonald's used the lean startup principle of a "minimum viable product" to develop the Speedy System, which introduce
With nearly 37,000 franchises in more than 120 countries, it's easy to forget that the McDonald's corporation was once just a humble startup.
In this post, I'm going to show you how McDonald's used the lean startup principle of a "minimum viable product" to develop the Speedy System, which introduced "fast food" to the world.
For the co-founder, Dick McDonald, the fast food revolution began with his one ambitious idea.
To have food orders ready in 30 seconds, rather than 30 minutes.
But there was a problem.
Their restaurant's kitchen was arranged in a way that didn't allow for efficiency.
They needed to start from scratch.
McDonald's Lean Startup: The Minimum Viable Kitchen
The McDonald brothers went out to a tennis court, where Dick used chalk to draw out the exact dimensions of their kitchen.
Dick ran around with a stick, marking off where all of the equipment should be.
He choreographed each of the workers through their exact motions while they mimicked preparing the food.
He experimented with a variety of arrangements, erasing and re-tracing the equipment in different locations.
Finally, they hit upon the winning formula.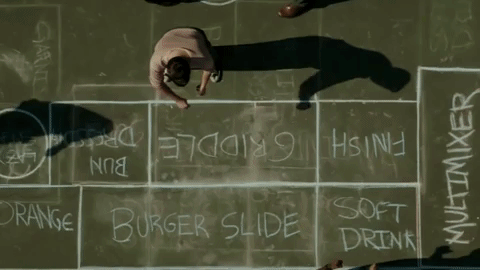 McDonald's used lean startup principles to get their product to market faster. Rather than spending months researching the fastest restaurants in the United States, or spending a bunch of money on consultants and design firms, they simply spent a few hours on the tennis courts with some chalk.
As a result, they rapidly developed the fastest method of getting a burger from grill to counter, in just 30 seconds.
McDonald's Lean Startup brought the "Speedy System" into the world, and fast food was born.
"We are an overnight sensation, thirty years in the making."
If you haven't seen the movie The Founder yet, you need to. It's excellent.