Introducing: Google Hobbies (Mockup)
Darvinder's "Google Hobbies" project showcases the power of creating a gift to demonstrate skills to potential employers. This highlights the importance of tangible work in job seeking, as job seekers often struggle with effective strategies when using free work to land their dream job.
Here's a common objection I hear from people who want to use free work to land a great job:
"I'd like to get a job at [company I love], but don't know what I can do to add value to them."
There are many simple ways (which I've discussed in recent posts), but today I want to show you an AWESOME example.
Darvinder is a student in the Land a Job You Love course. He's been studying UX design, and wanted to showcase his abilities while simultaneously creating a "gift" for his target company: Google.
He came up with an idea called "Google Hobbies." Instead of doing what everyone else does when they come up with an idea — i.e. nothing — Darvinder followed the strategy in the course to put together something amazing: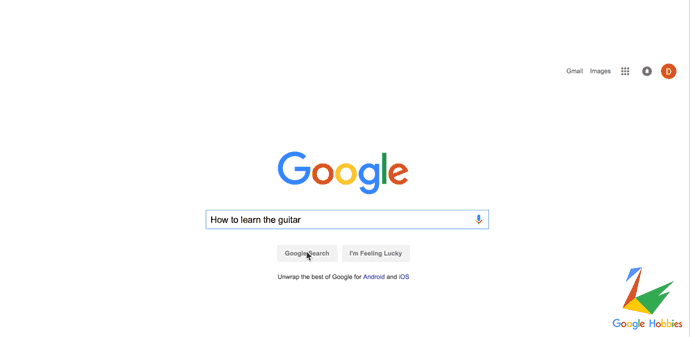 He actually created a DEMO gif of his idea, and wrote an amazingly detailed blog post about his process.
So great, and he perfectly executed the concept of a Gift.
If this doesn't get him hired by Google, so what?
Pretty much any tech company on the planet can instantly recognize his skill because he can SHOW them.
And that's really the secret to getting hired…
Stop telling people what you can do.
Stop trying to convince people to hire you.
SHOW THEM what you can do, by giving them a great gift.
That's the true power of free work. It's impossible to resist.