The New Book Unveiled: Play For A Living
My new book is finally here! I couldn't be happier with how it turned out. In each of the 180 pages, you'll be greeted with an artistic portrait and an inspiring quote from a successful innovator, creative, or idealist who changed the world with their work. This book was 100% CROWD-SOURCED. We had 4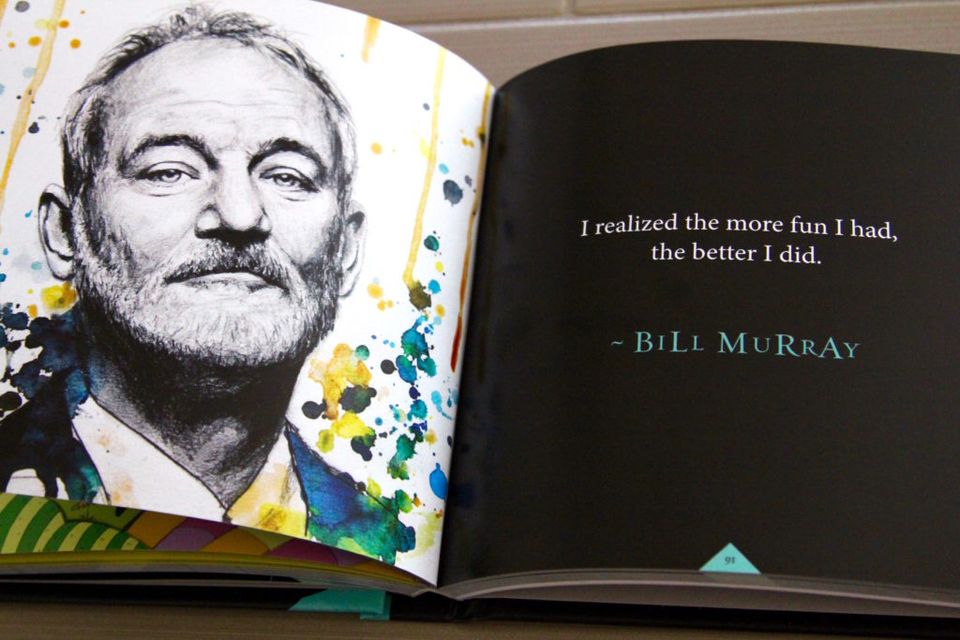 My new book is finally here!
I couldn't be happier with how it turned out.
In each of the 180 pages, you'll be greeted with an artistic portrait and an inspiring quote from a successful innovator, creative, or idealist who changed the world with their work.
This book was 100% CROWD-SOURCED. We had 45 artists around the world creating portraits for our global group project. The result is a variety of unique portraits that you can't find anywhere else, compiled in a beautiful hardcover coffee-table book.
(Honestly, it still floors me that this thing exists.)
Play For A Living is unlike any career book you've ever read.
Rather than weighing you down with another word-heavy formula about how to be successful, this is the daily fuel for people who want to remain joyful and passionate in their work. It's the battery for those who take the road less traveled.
We've been working on this book for the past TWO YEARS, and we sent out nearly 500 emails to our artists in order to finish it. The message and spirit of the book kept us all moving forward.
Here's my request to you…
If Play For A Living is up your alley, please (1) leave a comment to let me know if you plan on backing the book on Kickstarter, (2) sign up for my newsletter below to be notified when we launch in April.
The book isn't available for sale yet, but in order for it to succeed on Kickstarter, we need to have an idea of how many folks will be backing us. We need to hit a critical mass of backers in order to ensure it's affordable for everyone.
If you've benefited from any of my other books, my TEDx talks, emails, posts — or our friendship! — I would really appreciate your help. This has been a huge project, and I'd love to make it a big success for our artists and my wonderful co-author Mckenna Bailey.
Thanks so much, and have a great weekend!