How to Create Job Opportunities
One of the best ways to get hired is to showcase your skills.
One of the best ways to get hired is to showcase your skills.
When you can visually demonstrate your talent and expertise, it's 10X easier to get hired. This is what we emphasize in the Land a Job You Love course. We preach to our students that they need to stop trying to convince people to hire them, and to show why they should be hired. One of our students used this principle beautifully to land a job with Exo.
Remember Darvinder? He's the UX designer who created the prototype "Google Hobbies."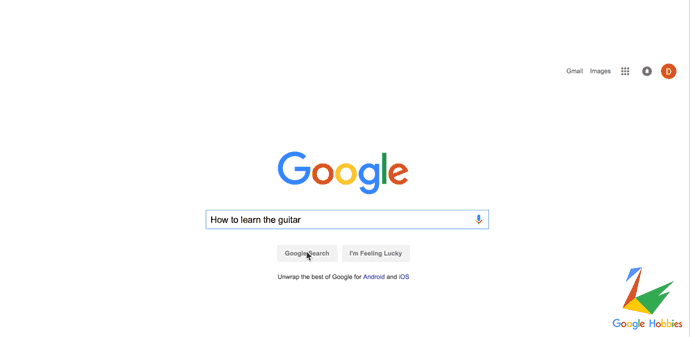 We did a ton of work behind the scenes to make sure his showcase got the attention it deserved.
First off, we had a long conversation in our private Facebook group about how to optimize the blog post: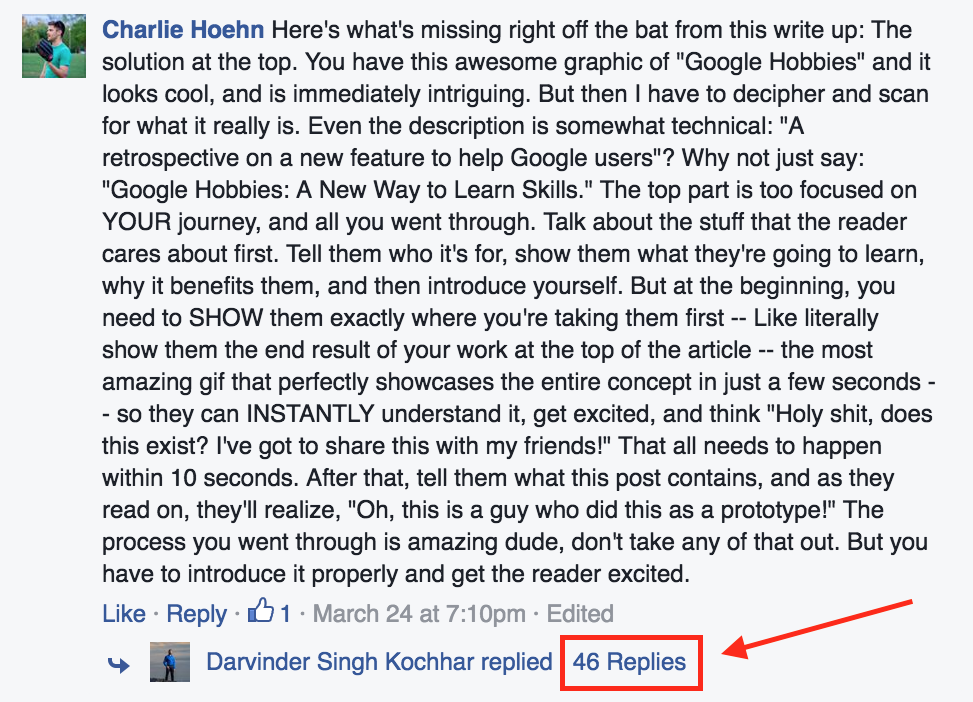 After a bunch of back-and-forth, we ended up with a good introduction for the post: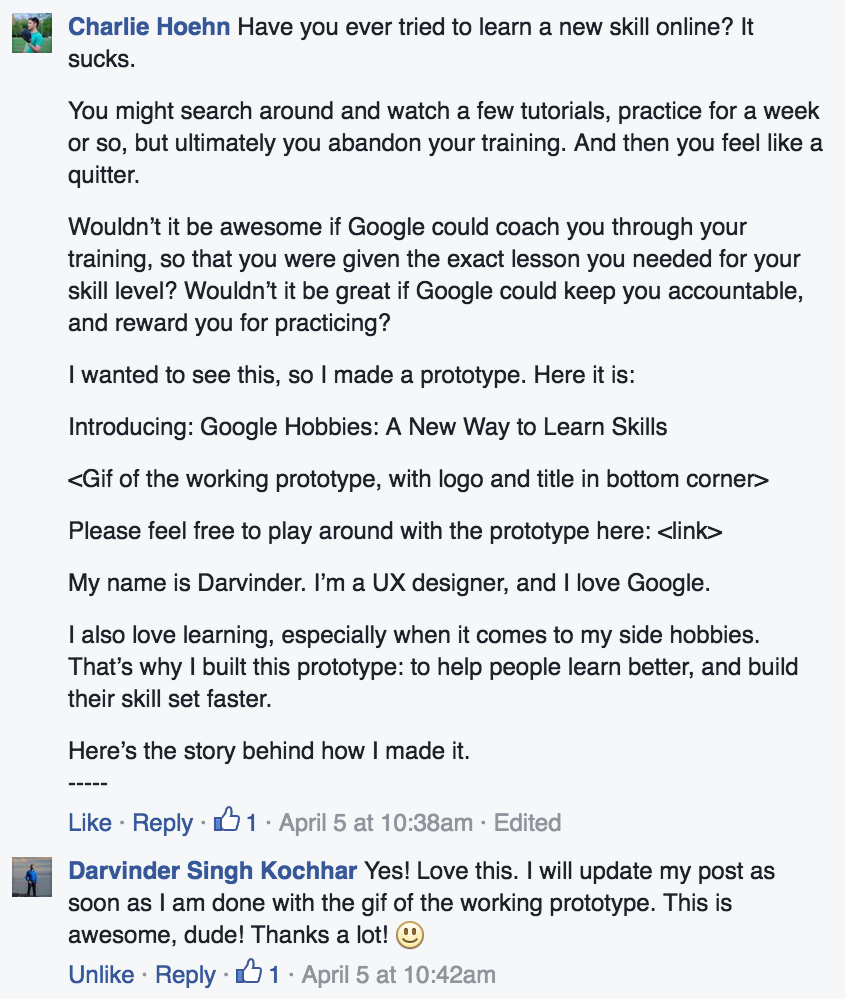 As a result, Darvinder's blog post exploded with 45,000 views in a matter of a few days: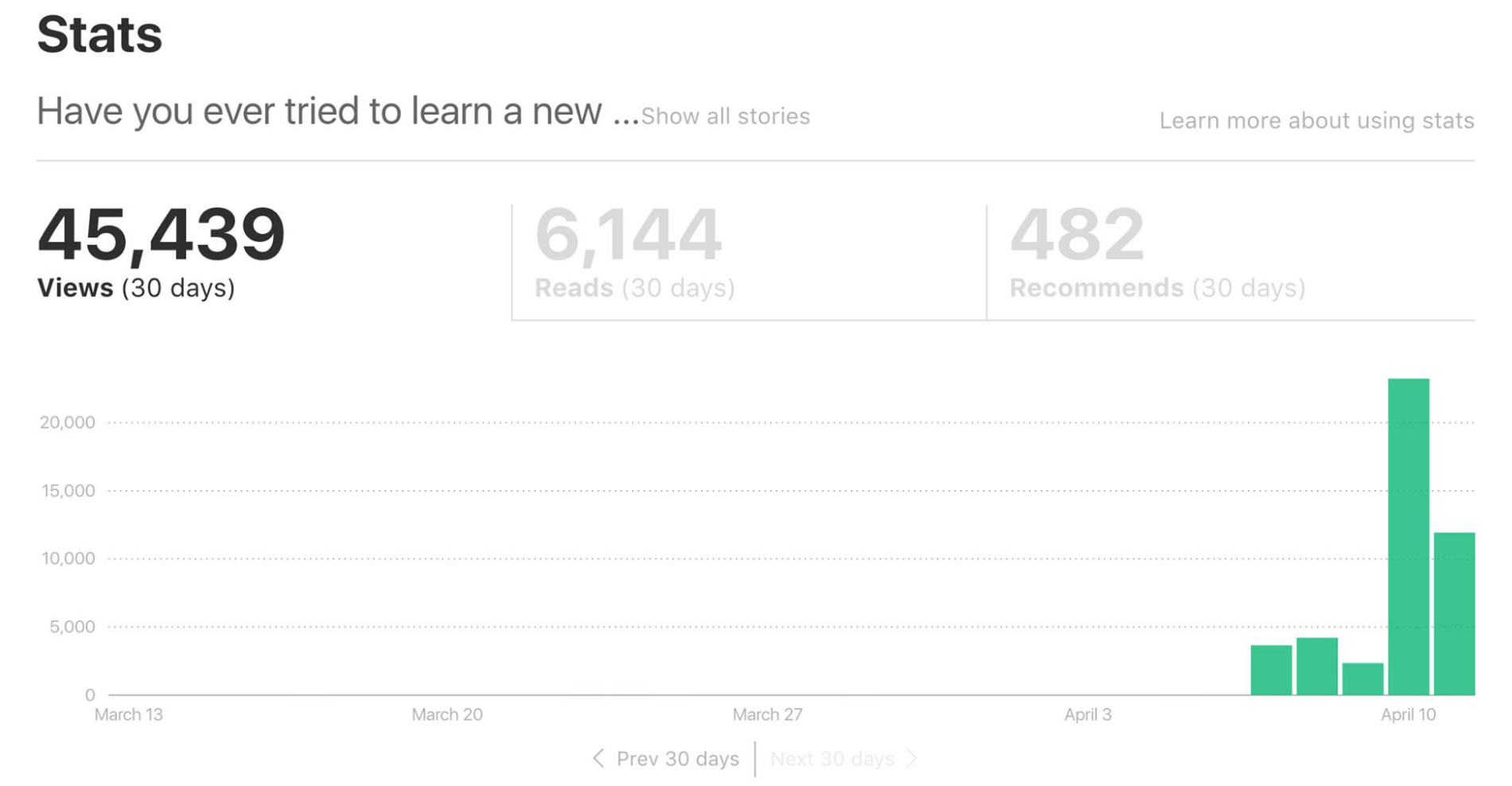 Darvinder was pretty thrilled with the response :)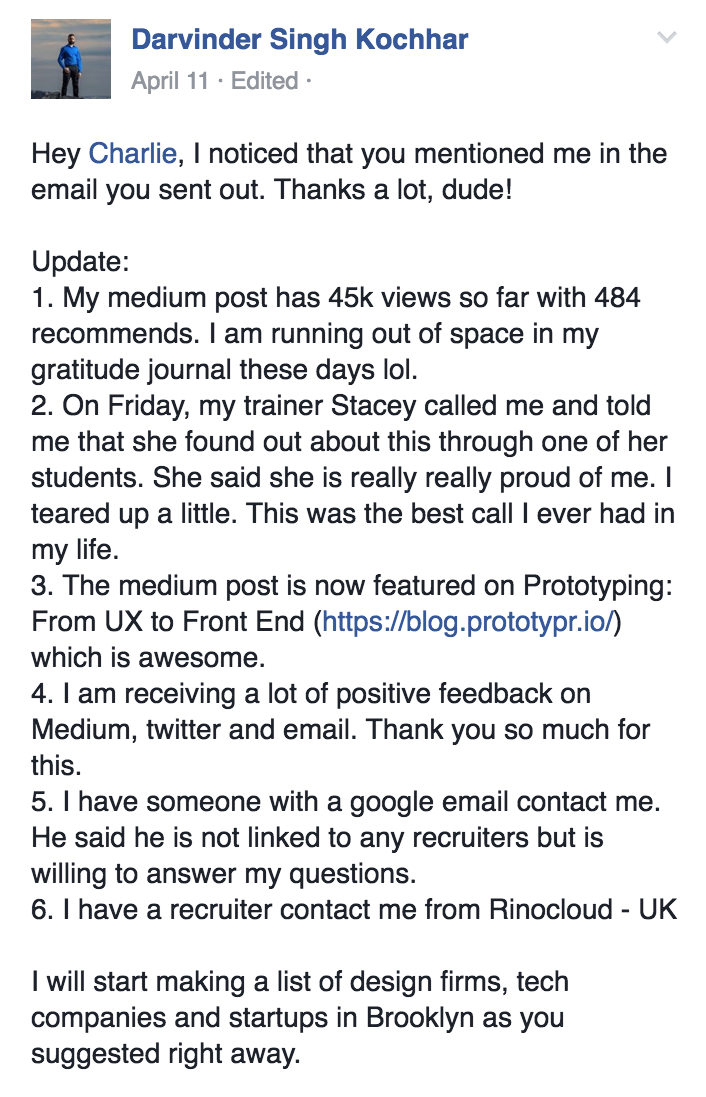 A few days later, I received this email from a reader:

I spoke with this person on the phone, and then introduced her to Darvinder:

Whether Darvinder gets hired by Google or another tech company is still up in the air. But that's not really the point.
The point is that if you want to get hired, you need to create these opportunities for yourself by showcasing your skills. Don't tell people what you can do; SHOW them. Give a gift to your target company before you're hired.
Because if you're good enough, they won't be able to ignore you for long.