How Crissy Perham Renewed Her Career with Free Work
My friend Crissy Perham, Olympic gold medalist swimmer, used free work techniques in Recession Proof Graduate to land her dream job. Growing up in a small town, volunteering shaped her. Here's her story: 'Life-long volunteering led me to success. Join me on this journey.'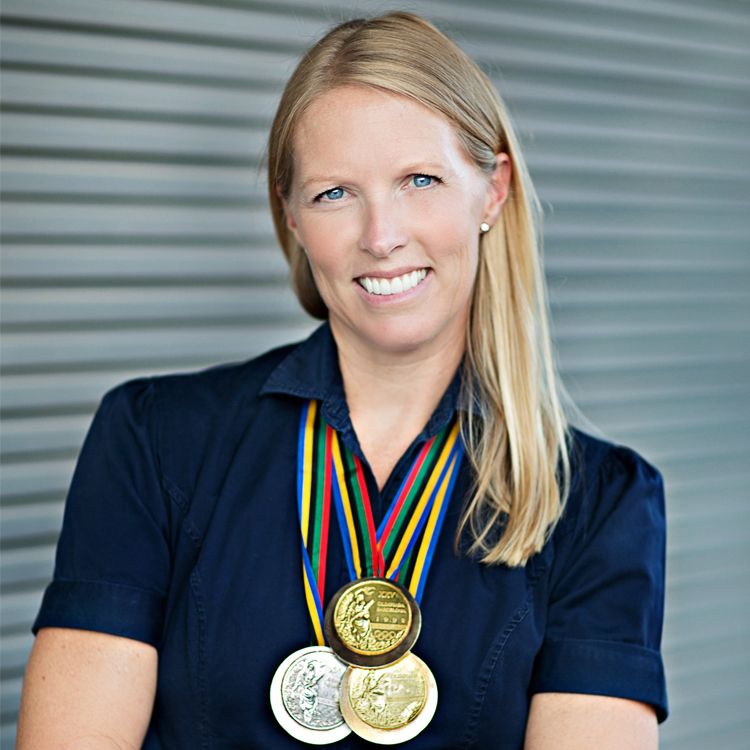 My friend Crissy Perham — an Olympic gold medalist swimmer — recently shared how she used the free work techniques in Recession Proof Graduate to land a new job that she loves.
Here's her story:
"Throughout my life I have been a volunteer. My parents were teachers in a very small town, 2000 people, and we volunteered for all kinds of things! I remember asking why not just write a check to help out. My Mom told me that we didn't have a lot of money, but we had a lot of skills and time to share. It really resonated with me.
All through high school and college, I volunteered for various organizations, schools, and the like. I liked feeling like I was helping people, I liked being part of a team, and it coordinated with my work ethic. As an adult and especially as a military spouse, I have continued to volunteer in every community we've been stationed while also working… as a mom and in outside the house jobs.
Charlie mentioned that he initially offered his services for free, so people could not only see how hard he worked, but to get a chance to see the quality of the work he could do. What a great way to show people that you are prepared, have a great work ethic, and would be a great fit for their team!
I had already applied for a job with [my dream company], prior to hearing Charlie speak. I didn't get the job at that time, but received positive feedback from the company and to keep trying. Some time went by and from conversations with another buyer (who would later be my boss), I knew that they would be sending a small team to Round Top, one of the country's largest markets that is spread throughout a week near Austin, TX.
I had been to Round Top, knew my way around Austin, and could find a friend to stay with, so I sent out an email offering to work for [my dream company] for free that week, hoping it would get me an "in" and they wouldn't be able to resist my charm, knowledge, and hard work!
Fast forward about a week later… I received a phone call from the previously mentioned buyer, informing me that there would be similar but different position opening up, and would I be interested in applying for this job? I jumped at the chance, even though it would be part time, because I knew it was the crack in the door that I had been hoping for!
I had my first interview on a Wednesday and it went well. They told me they would call me for a second interview the next week, however, the next day (Thursday) I received an email asking for a second interview on the following day (Friday). Of course, I said YES!
We had a great interview and I was offered the part time job of Associate Buyer at the end of that phone call and second interview! One of the amazing parts of this story is that I was already building a great friendship with the West Coast, buyer because I was already a seller on the website.
After I was hired, I not only got an earful of why the previous person was let go (from the original job search) but it was also shared with me some of the reasons I was hired. Amazingly, one of the reasons was my positive and upbeat response to not getting hired the first time, my willingness to reapply, and my offer to work for them for free! I may have received a job offer from them without offering my services, but I'm glad I don't need to find out!
I am so thankful for the encouragement to put myself out there and to show what I have to offer and I'm so happy in my new career! Thanks for letting me share my (long) story!
If you're feeling stuck in your career, or in need of a fresh start, take the first step. Offer free work to someone you want to work with. If you need help doing this, check out this free audiobook or sign up for coaching. Happy holidays :)